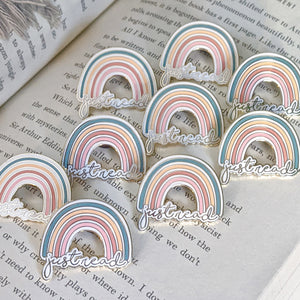 Just Read Rainbow - Bookish Pin
This listing is a for one pin. 
This pin is approx. 1.2 x 1.1 in. This enamel and gold plated pin features the words, just read. The images are low res for a reason. If you would like to see a better image, please message me on instagram. @sjwonderlandz
Pins are designed by me!