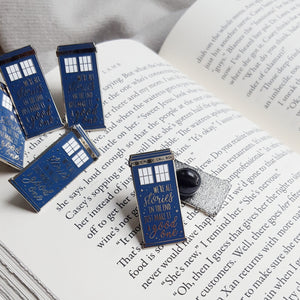 Tardis - Enamel Pin
This pin is bigger on the inside. With this silver plated bookish enamel pin you will be ready to visit other galaxies, run from danger, and save Earth*
Me asures approx. 9/8 in x 1 2/8 in.

*Pin will not actually allow you to travel through space

Pins are designed by me! However, any quotes and characters used belong to the authors. This is fan art.